"MK's Dixie Of The South"
Dixie, call name.
AKC SS20308701
UKC R320-709
OFA CHIC# 173336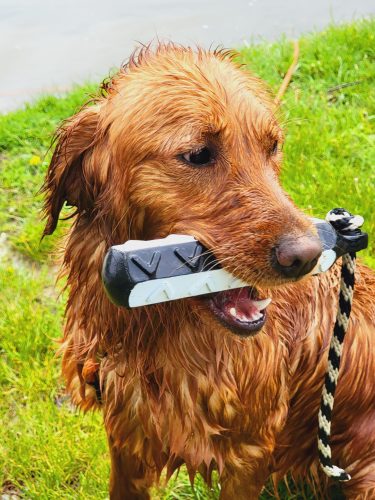 Sire: "SHR" "Ruger M-One of Goldstrike", DN, CGC, TKN, VHMA

Dam: "MK's Sungold Canyon"

Whelped: 07/30/2020

Hips: OFA "Good"   PennHipp: Right DI= 0.36 Left DI= 0.32  Eyes: OFA "Normal" Heart: OFA "Normal" Elbows: OFA "Normal" Ichthyosis: "Clear"  NCL:  "Clear"  PRA1:  "Clear"  PRA2:  "Clear"  PRA PRCD:  "Clear"  Degenerative Myelopathy:  "Clear"  Muscular Dystrophy:  "Clear"  Dystrophic Epidermolysis Bullosa:  "Clear"  Osteogenesis Imperfecta:  "Clear" and 163 other conditions she is "Clear" on!  She was tested by "Embark"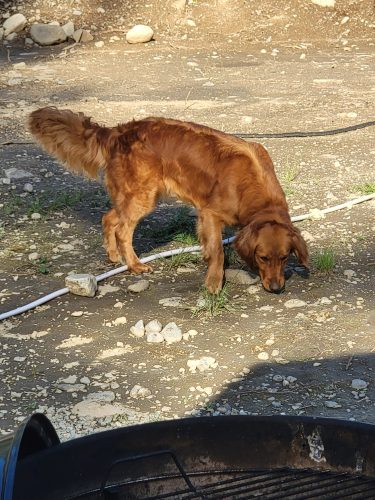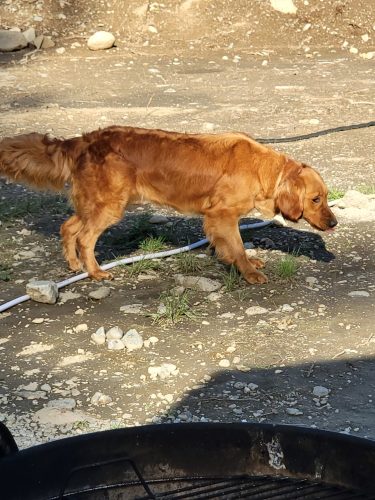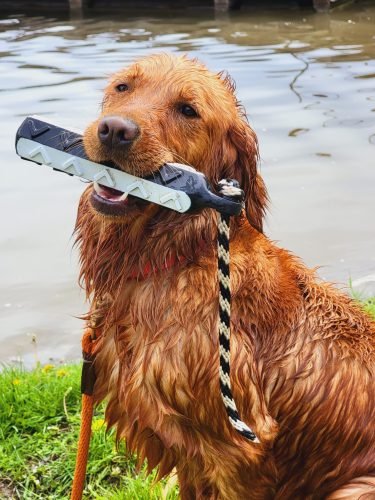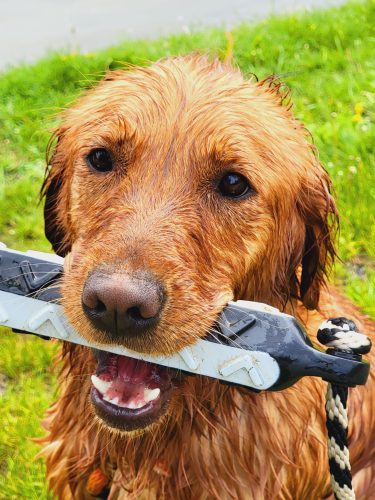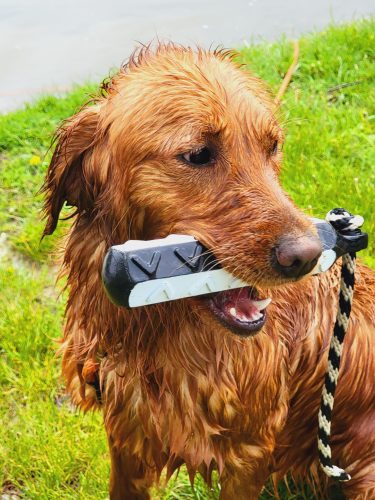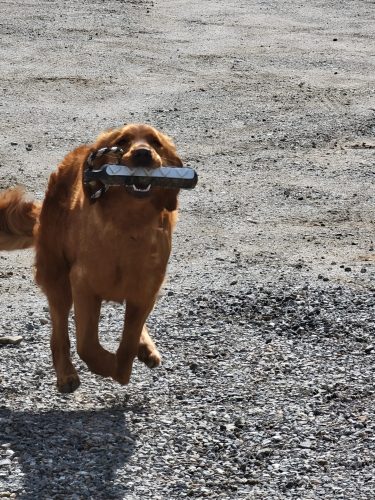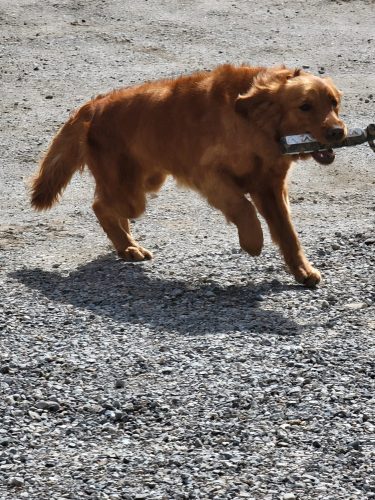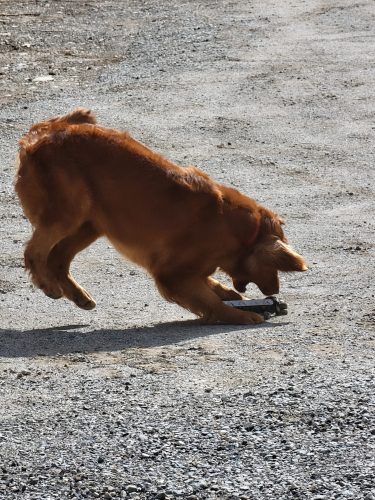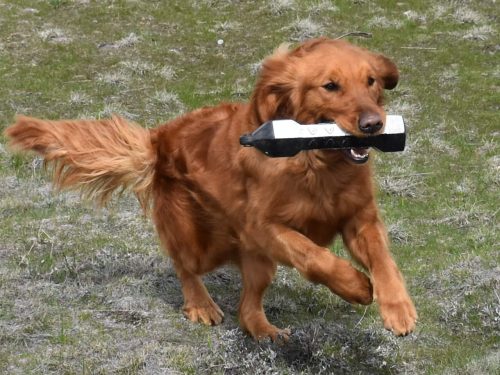 Achievements: "Dixie", is a beautiful female that loves to retrieve. She loves to retrieve anything that moves or flies and is after what ever catches her eye. She is crazy about water and retrieves very well in it. Her coat is the very nice field coat, silky and a dark red  that is straight, she weighs in at 56 lbs.  Dixie's mother Canyon comes from the great Sungold lines that if you had a Sungold dog in the past it is highly sought after.  She has a big smile to give you.  She has been in training with Eloka Ridge Retrievers but now is home to continue her love for the field.
Pedigree of "Dixie"

Parents
GrandParents
GreatGrandParents
SIRE: "SHR" Ruger M-One Of Goldstrike, DN, CGC, TKN, VHMA SR86518307
HRCH UH Amos Moses Of Goldstrike
FC, AFC, OTCH, FTCH, AFTCH, Can MOTCH TNT's Stanley Steamer, UDX, WCX, Can MH, OBHF, FDHF, OS
Porjay's Black Eyed Pea, JH
HRCH Steep Hill's Remington Of Goldstrike
FC, AFC, Steeple Hill Ranger, OS, FDHF
Jaycos' Lady Sings The Blues, ***OD
DAM:  MK's Sungold Canyon, SR90236703
 Sungold Trifecta, OS
Trifecta's Will He or Won't He
Trifecta's Bet On Me, ***OD
Sungold Beautiful Dreamer
Sungold Big Timber, OS
Sungold Such Luck, OD