WELCOME TO OUR FAMILY OF BEAUTIFUL HUNTING & WORKING GOLDEN RETRIEVERS!
*  Intelligence  *  Beauty  *  Drive
Field-Bred Golden Retrievers
Performance Golden Retrievers
Red Golden Retrievers
Upland Hunting Golden Retrievers
Waterfowl Golden Retrievers
Family Golden Retrievers
FEMA Golden Retrievers
SAR Golden Retrievers
Males & Females have strong hunt/field lines that are proven in the field!
IF YOU ARE LOOKING FOR A PUPPY YOU MUST READ THE "UPCOMING LITTERS" PAGE AND AGREE! 
We will have 1 female pup available in May/June that we are looking for Guardian Home for!  If interested read the Guardian Page and contact us.
If
you live in North Idaho, Coeur d Alene, Post Falls, Athol, Sandpoint, Spokane, Washington area we are looking for serious families for our "Guardianship Program", go to the page to see if it's right for you.
WE HAVE AN AVAILABLE ADULT MALE FOR ADOPTION. HE NEEDS HIS RETIREMENT HOME, NO SMALL DOGS OR CATS.  HE WOULD DO GREAT WITH A LARGE BREED FEMALE THAT IS SPAYED.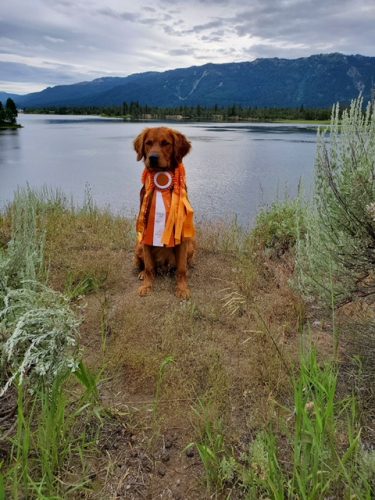 "Congratulations" to "Tank" and Dallon Parks for a great job!  Tank received his AKC Senior Hunter Title on July 12, 2020.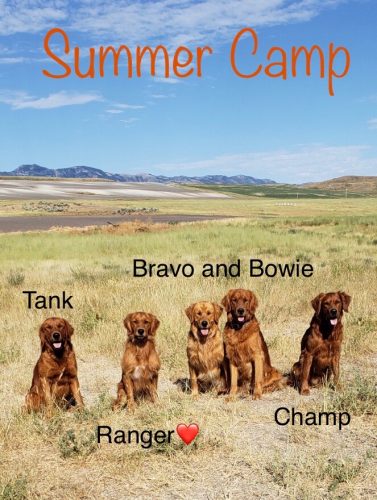 Shania, Rowdy & Jessi!
 Jessi, Diamond and me.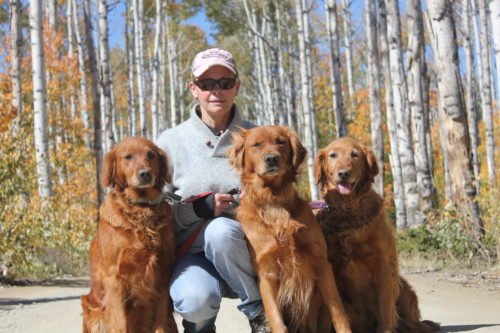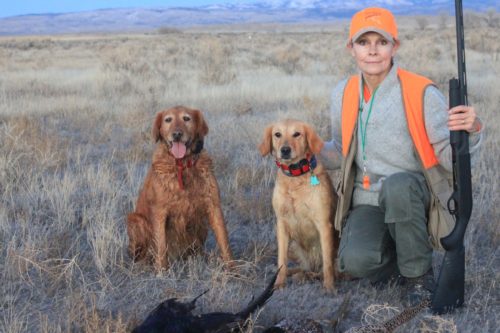 We are located in the cowboy state of Douglas, Wyoming and not to far from Colorado, Nebraska, South & North Dakota, Idaho, Utah and Montana.
****************************************************

Mike & John Schnider on a hunt in Idaho.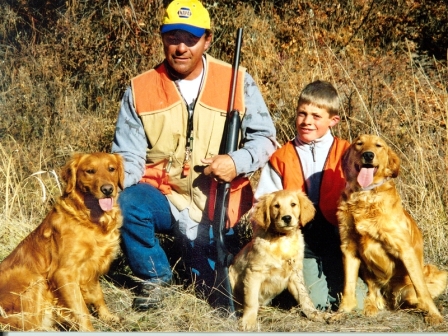 Picture taken fall of 2002, this has always been one of our favorite photos!

Your pet deserves the best. Give your love back with #NuVetPlus – Watch the video to learn how #NuVetPlus can help your pet. Learn more about @NuvetLabsOfficial products at https://www.nuvet.com/94242
#HappyPaws #HappyDogs #HealthyDog #DogExpert #DogSupplements
https://player.vimeo.com/video/180076051?title=0&byline=0&portrait=0
 NuVet Labs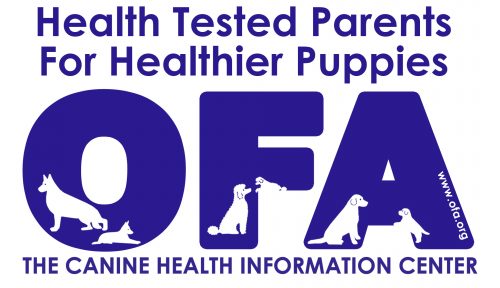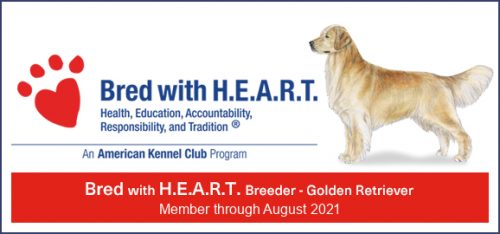 Please add 3% if you are paying with PayPal, if you don't add it will be added onto the last invoice.  I also take Venmo!