MK's Miss Molly
SR96653707  DOB 12/02/2016
Sire:  Ruger M-One Of Goldstrike, SR86518307
Dam:  MK's Nitty Gritty Hannah, SR70317801
Hips: "OFA Good"   Eyes: "Normal"  Heart:  "Normal"  PennHip:  "Right DI: 0.49, Left DI: 0.30"  Ichthyosis:  "Carrier"  Neuronal Ceroid Lipofuscinosis (NCL):  "Clear"  Degenerative Myelopathy:  Clear  PRA1:  Clear  PRA2:  Clear  PRCD:  Clear  Muscular Dystrophy:  Clear   Dystrophic Epidermolysis Bullosa:  Clear  Osteogenesis Imperfecta:  Clear 
"Molly"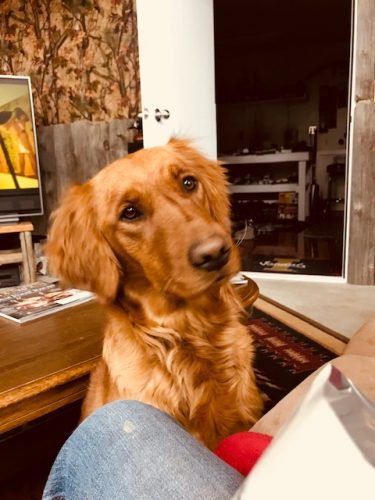 Molly is one of our  females from our lines and an outside sire.  She is the daughter of our "Hannah", who is retired now.  This line has been in our breeding program for 26 years and it has produced great dogs for every venue you want.  "Molly" has a great on off switch, she is crazy about water and retrieving.  "Molly" is a dark red with a tiny bit of wave in her coat, she has the wonderful field coat that is a breeze to groom, she weighs in at 63 lbs.  Her offspring will go in any direction that you want them to go!  Just ask them and train.
Pedigree of "Molly "

Parents
GrandParents
GreatGrandParents
SIRE:SHR Ruger M-One Of Goldstrike
HRCH UH Amos Moses Of Goldstrike
 FC AFC OTCH FTCH AFTCH Can MOTCH TNT's Stanley Steamer UDX WCX Can MH OBHF FDHF OS
   Porjay's Black Eyed Pea, JH
 HRCH Steep Hill's Remington Of Goldstrike
 FC AFC Steeple Hill Ranger OS FDHF
 Jacos' Lady Sings The Blues *** OD
DAM:  MK's Nitty Gritty Hannah
 Sportin' Nitty Gritty, MH ***OS
 Sportin' Gold Standard MH *** OS
 Sungold Pica Pica
 MK's Annie's Jessica
 MK's Benelli
 MK's Annie May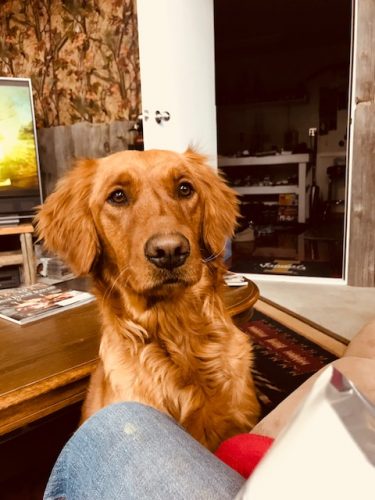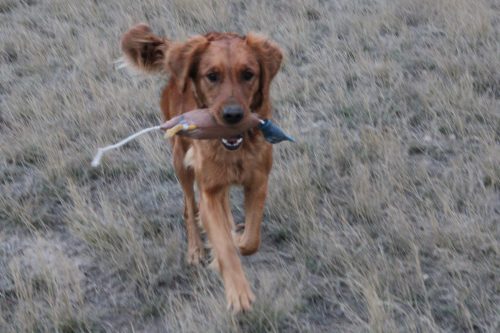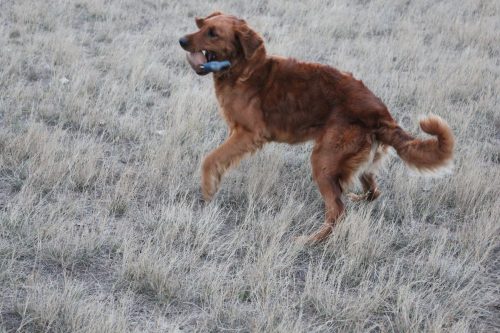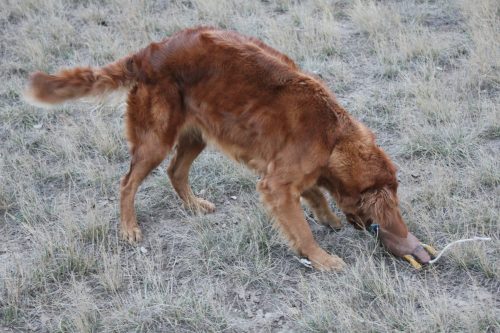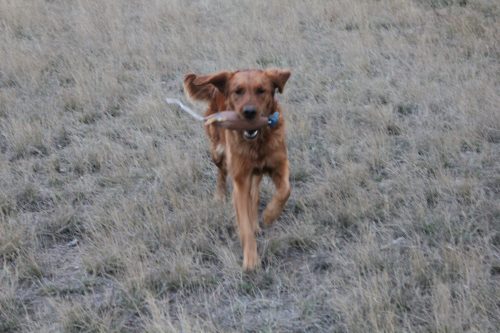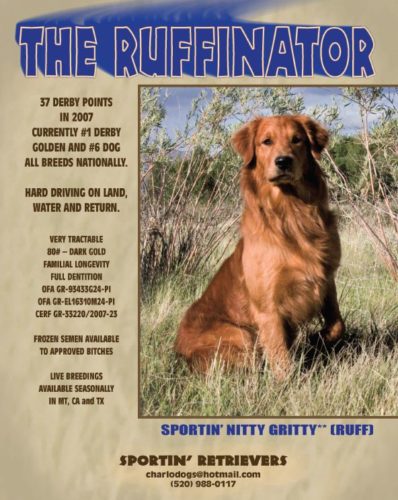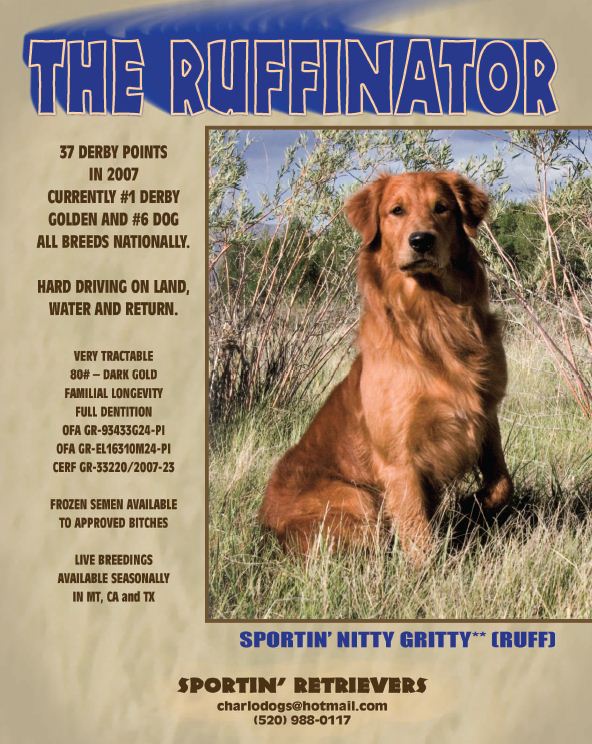 Ruff is Molly's grandsire, he was a spectacular dog and very handsome.