Justus & Brewer's Litter announcement, DOB  08/04/23
SOLD OUT! 
Ready to meet their new families starting SEPT. 29, 2023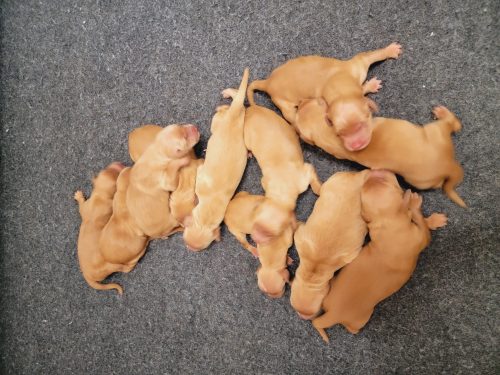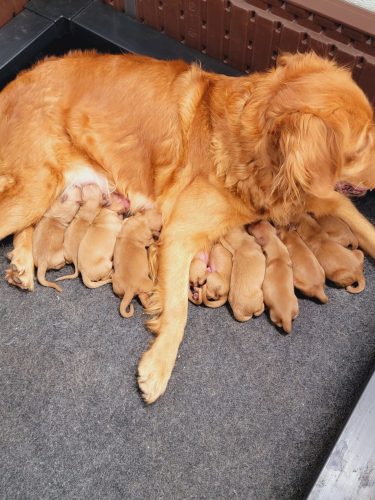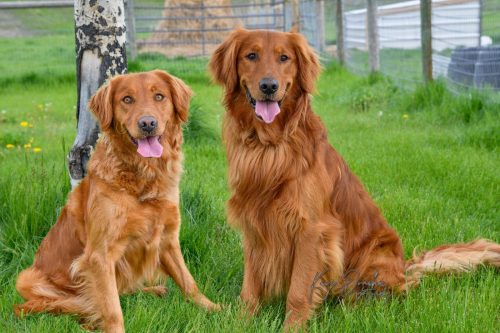 https://k9data.com/pedigree.asp?ID=1307353
We have chosen HR GOOSETOWN TREASURE STATE BREWER, WCX SH DS BACT CGC TKN VHMA FITB ,  "Brewer" to be the sire as we searched for a great match and really feel that Brewer will compliment this pairing.  Brewer has great field lines, he is a deep dark red with a beautiful silky field coat, he loves people and has the great golden retriever personality.  These pups will make awesome all around dogs, family or field to SAR, FEMA, you just have to train them to what ever venue you want!  Both dam and sire are completely health tested as well as genetic tested.  This litter is free of all genetic issues. Please go to Justus's personal page for all her information and clearances.  Puppy Price for AKC Limited Reg. $2500.00 
Justus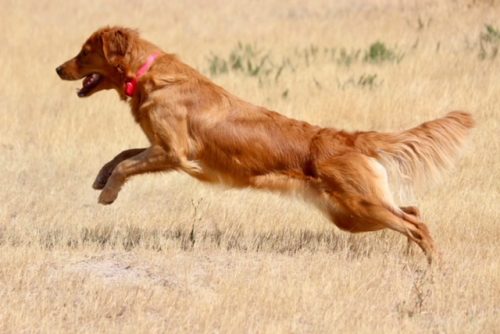 Brewer
Brewer and Justus are clear on genetics with Embark so your puppy will be clear on everything by parentage.
PRICE $2500.00 for AKC Limited.  Your puppies  dew claws will not be removed, they will be started on there shots and worming, come with a 2 year health guarantee and also check out my FaceBook page for weekly updates on the litter.  Justus & Brewer's litter will make great family lifetime friends as well as great hunter's or any venue you train them for. There pedigree proves they will go in any direction you want them to, just ask them!
UPDATED 09/02/2023
Justus