2020/2021
A $300.00 deposit is required to reserve a puppy! I only reserve puppies with a deposit, that holds your puppy picking order for a certain litter and sex.  At 6 weeks of age we like to start the picking order of the placed puppies, I prefer you to have you puppy micro chipped by your vet.  At 6 weeks the puppies personalities really start to come out!  If there is not enough puppies in the litter that you choose or enough of the sex you choose then you have the option to move to another litter or take the opposite sex, if available.  I will not put you in the same picking order if you move to another litter if I have deposits on that litter.  The pups pricing STARTS at Limited AKC Registration for $1800.00, but AKC Full Registration can be purchased for an additional $500.00.
We have the option of 1st pick on each litter to keep a puppy.
COLOR:
I have found with breeding our Goldens that in their genetics is a range of golds!  From light to dark and you just never know what shade of gold you will get.  We have witnessed time and time again breeding dark goldens to dark goldens they have produced some light colored pups, again depending on what's in their genetics!  Remember "Color does not make the dog!"  A puppy is always much lighter than their adult hair, as the adult hair starts to appear you will notice a gold top coat coming in that is much darker that their puppy fur.  Our Goldens are all the medium to dark gold with the nice field coat that is a breeze to groom. I never guarantee the color!
All puppies will have there Dew Claws removed, first set of shots and worming started.  I take deposits for 4 males and 4 females and then when the litter is born if there are more pups than I have deposits for I will open the deposits back up. AKC Limited Registration means, Yes your puppy is registered with AKC but you cannot breed it and AKC FULL Registration means that you CAN Breed it.  And they are pre-loved!
********************
PLEASE NOTE!!! 
WE ARE PLANNING ON MOVING HOME THIS SUMMER!!! BUT WITH THE VIRUS THIS MIGHT BE DELAYED,  HOME IS NORTH OF COEUR D ALENE, IDAHO!  SO IF THAT HAPPENS ALL THE PUPPIES WILL BE THERE.  WE CAN ARRANGE GROUND TRANSPORTATION OR SHIP BY AIR FOR AN EXTRA FEE.
UPDATED 05/21/2020
***********************************************************************************************************
Canyon/TBD!!
NO MORE DEPOSITS BEING TAKEN! LITTER SOLD OUT!
Canyon is in heat now and we are trying to decide on a male to breed her to.  I assure you he will be a very nice male!!  TBD!!Pups would go home around Sept. 2020. Tank will not work out at this time as he is in training in Utah.  Puppy Price for AKC Limited Reg. is $1800.00 and AKC Full Reg. is $2300.00.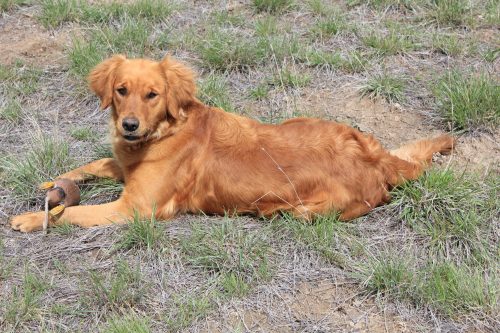 Canyon
************************************************************************************************
Molly/Tank
NO MORE DEPOSITS, LITTER SOLD OUT!
If Molly follows what she has done in the past she should come into heat around Oct. 2020 and will be bred to Tank.  Pups go home in Feb. 2021, below is puppies pedigree. Puppy Price for AKC Limited $1800.00 and AKC Full Reg. is 2300.00.
http://www.k9data.com/pedigree.asp?ID=1062299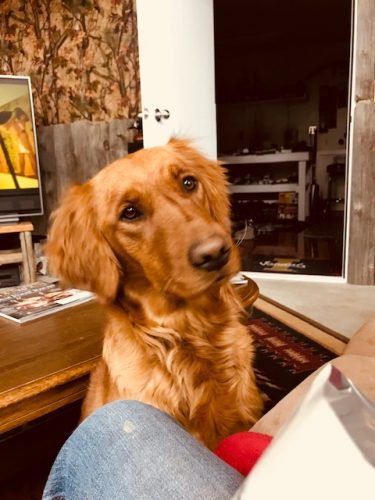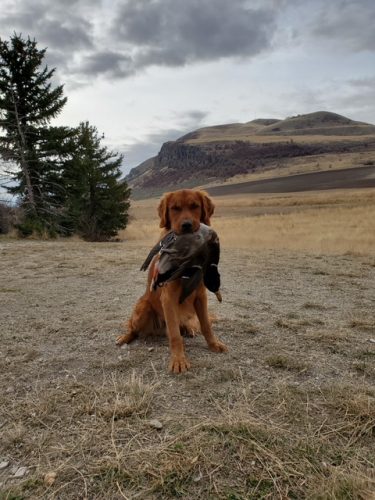 Molly & Tank
*********************************************************************************************************
We will be breeding Shylo to a male that will be determined later and Storm's litter is SOLD OUT NOW!  THE MALES WILL BE DETERMINED LATER this fall when they come into season, we also have some retiring from our breeding program and a few new females coming up that are not on my website.  As soon as they pass there clearances and are 2 years old we will add them.  Sage, Rose, Journey & Justus!

Order your NuVet Plus today for your new best friend at: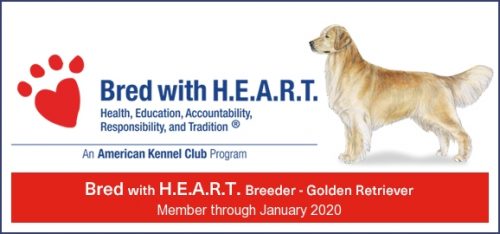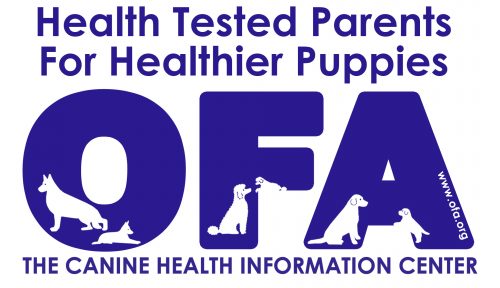 AKC Limited Registration means that your dog is registered with AKC but no litters produced by your dog are eligible for AKC Registration!  You can contact the breeder to get their permission for AKC Full Registration after obtaining the clearances for breeding for the additional fee of $500.00, then any litter produced are then eligible for AKC registration.  We do sell on Full AKC Registration for the higher price if you want to obtain that breeding right up front.  It is highly recommended that you be a responsible breeder and obtain the clearances before your dog is bred.
Taking deposits for the above litter's now. A $300.00 deposit will hold you a puppy.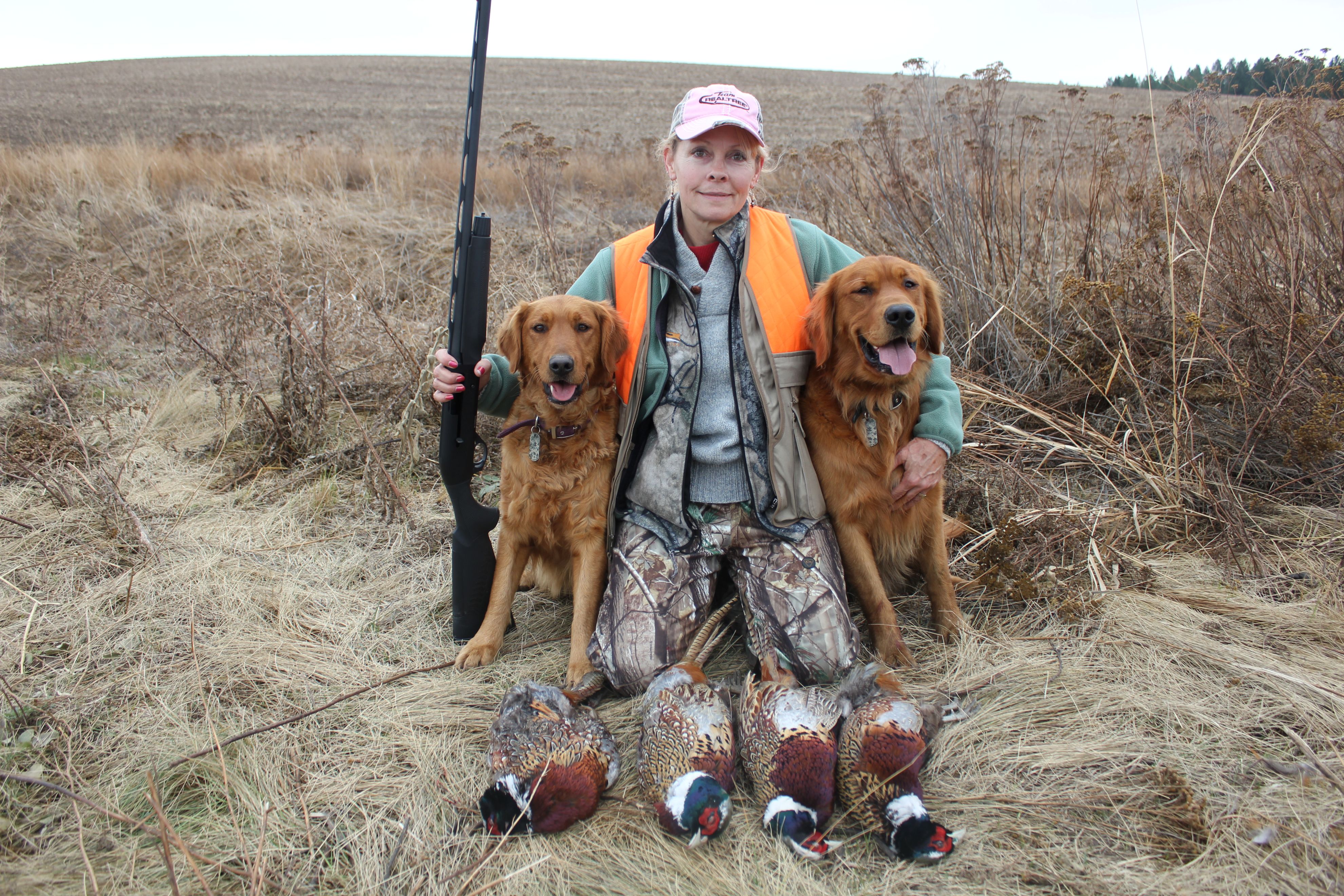 Jessi & Rowdy on a Pheasant Hunt south of Coeur d Alene, ID in Oct.
We also except PayPal! IF YOU ARE PAYING WITH PAYPAL ADD 3% FOR THERE FEES, THANK YOU!