Mk's Jayden Rasin A Ruckus In Idaho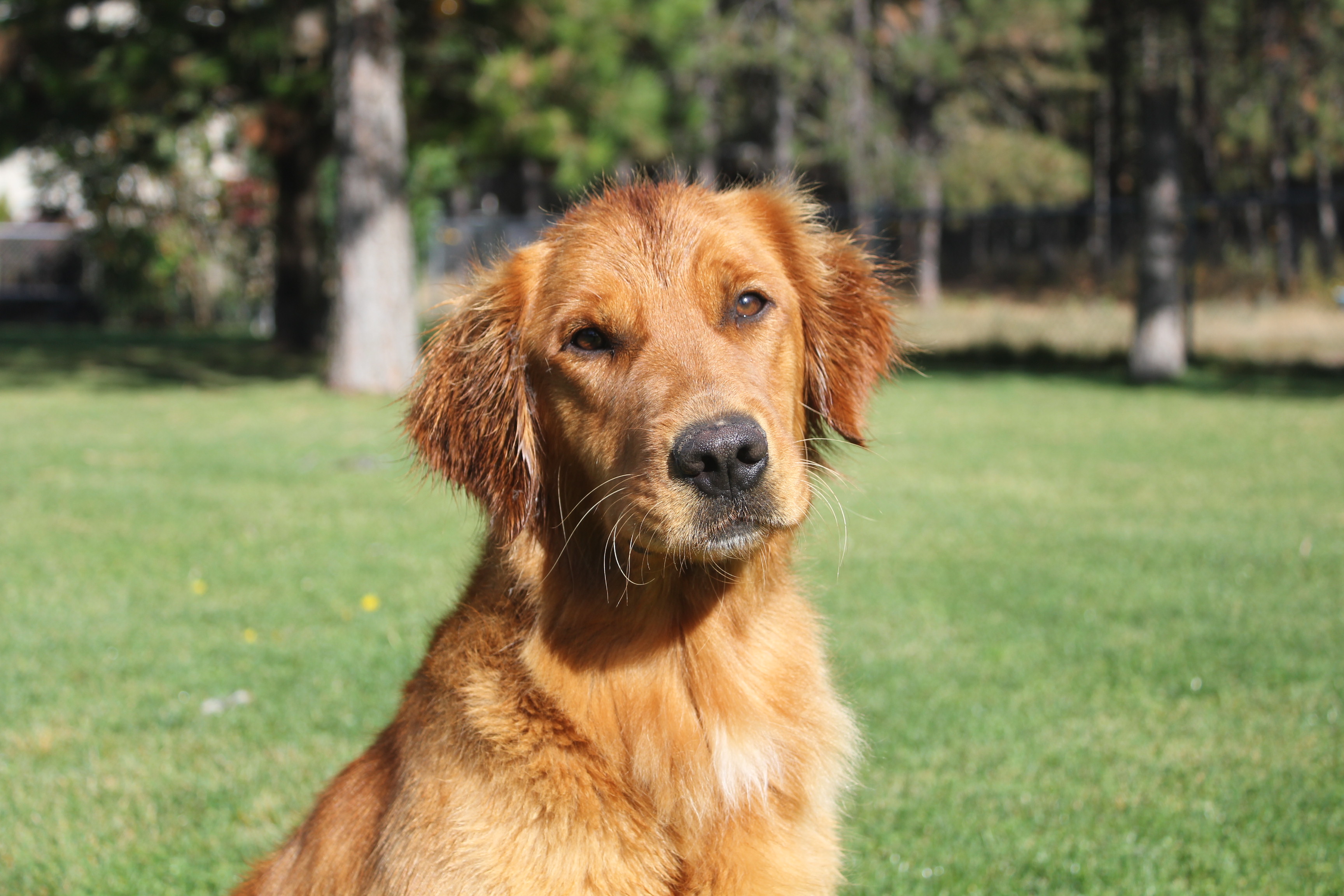 Degenerative Myelopathy: Normal/Clear
PRA, Progressive Rod-Cone Degeneration: Normal/Clear
Sensory Ataxic Neuropathy: Normal/Clear
Jade has been tested for these with "Paw Print Genetics" you can go to there website for explanations on each disease.
Sire: "HR" Mk's Rowdy Boys Raisin A Ruckus, JH
Jade is the daughter of my "Rowdy", she is a beautiful girl. She has her fathers looks and hair coat that is a nice field coat that is medium gold to dark, it's very easy to groom and have in the house. Her mother is directly from the "Sungold" dogs and if you know them that says it all! She loves to go work in the field and is a great upland and waterfowl girl. She loves to learn and please you. She is very obedient in the house and field. She has a nose on her that does not want to stop till she finds what she is suppose to. She has some of the finest field talent breeding that you could ask for. We are very excited to have her as one of our hunters and breeding females. Jade's pup's are proving themselves as great family pets and in the field.
Pedigree: Jade

Parents

GrandParents

GreatGrandParents

SIRE

"HR" Mk's Rowdy Boys Raisin A Ruckus, JH

SR63606901

"HRCH" UH Heldt's Mr Stricke 3 Your Out

SN92328808

"HR" UH Heldts Mr Hunter

SN64472103

"SHR" High Spirited Double X Gabby, SN73050210

"HRCH" UH Emma Bee Payne

SR32771605

"HRCH" Knight Payne Stewart, SN70775908
"HRCH" UH Princess Bridgett Golden Amber Ace, MH, SN78234602

DAM

Idaho Ellie

SR60168002

Sungold Big Timber

SN65247009

Tangelo's Howdy Pardner, SM80021103
Honey's Golden Widgeon, SM98455405

Sungold Sassafras

SR28902303

Brackenhollow King Olaf, SN72392403
Sungold Goodness Gracious, SN45872902