We have a lot of NEWS!!!
We are now located in Douglas, Wyoming!!
We are in the process of building a new facility for the golden's and have moved in it on April 1st 2015! We are still in the building process but it is coming along very nicely. We are excited about this move as it is close to South Dakota for the best pheasant hunting in the world! We are about 3 hours North of Denver, Colorado for shipping our Golden Retriever Pups.
There will be more news to come!
********************************************
We have sent many of our puppy buyers to a trainer in Spokane, WA that want to put hunt training and obedience on there new pup, "Dan Hosford", is one of the most caring trainer that I know, he contacted me the other day letting me know that he got another one of our pups in for training. He quoted "I don't get to see many dogs with this kind of raw talent. His desire to be a team player is very rare and a welcome change. Certainly wish more hunters/competition people could own a dog like this boy at least once in their life". This pup is by our stud dog "Rowdy" and we see this in all of his pups. "Rowdy" has proven to be a great sire.
++++++++++++++++++++++++++++++++++++++
ROWDY RECEIVED HIS HR TITLE (HUNTING RETRIEVER) ON AUGUST 24, 2013. WE ARE SO PROUD OF HIM!

ROWDY ALSO RECEIVED HIS UKC STARTED TITLE MAY 5, 2013 AT GREAT PLAINS HRC IN WOOD RIVER, NE!
Check out our Sire:
"Rowdy", is now 5 years old and he is following in his parents path.
HR MK's Rowdy Boys Rasin A Ruckus, JH
Rowdy received his Junior Hunter Title at just 10 months old! Rowdy comes from some of the finest upland & waterfowl hunting lines there are.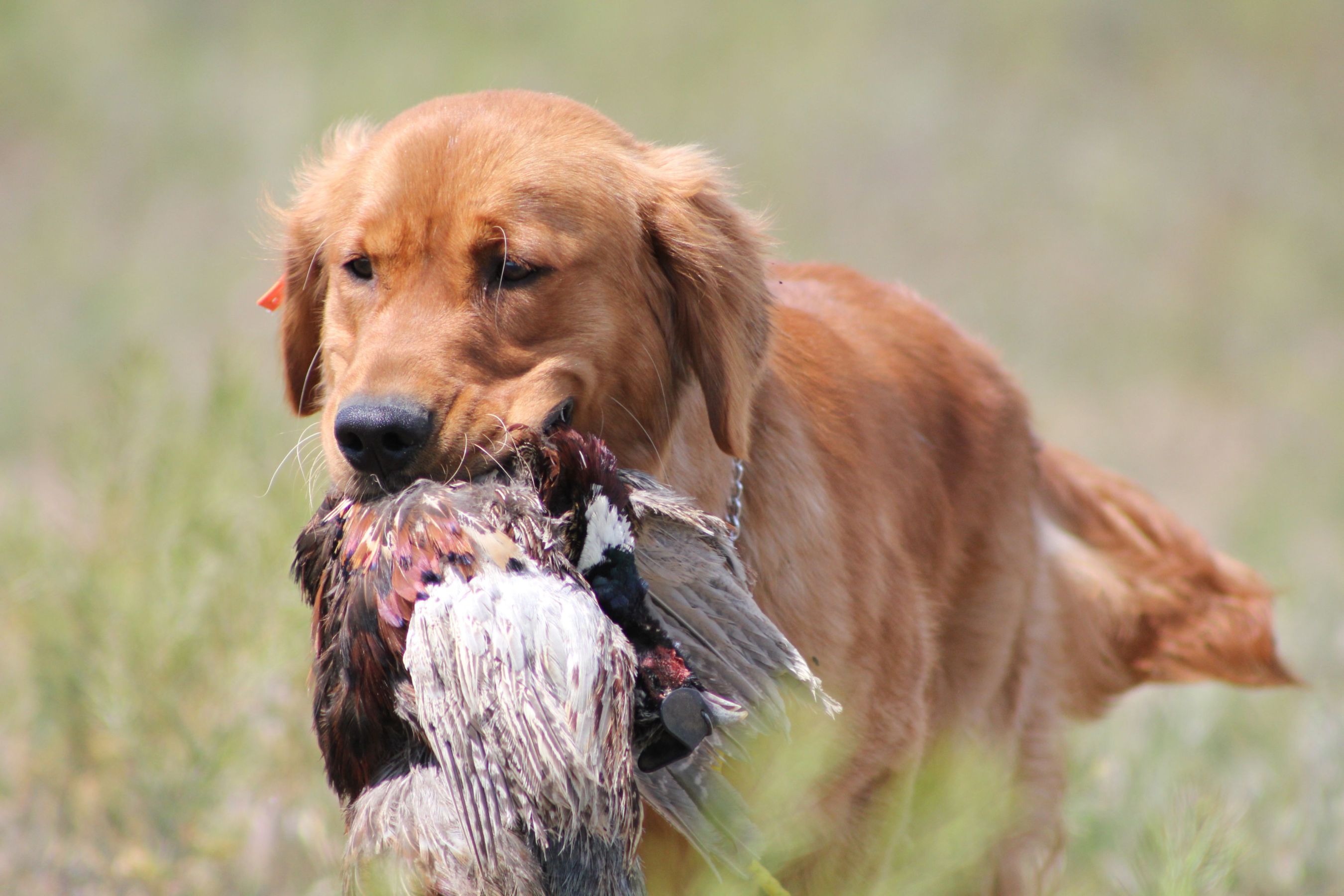 Rowdy at just 10 months!