ALL PUPS ARE SOLD!    Hannah & Rowdy have pups in the oven, there due date is 4/6/18 & ready to meet there new families approx. May 24, 2018.
At this time we are not taking anymore deposits until the litter arrives and if there are more pups than deposits we will open it back up!
Pictures below are from a 2016 litter!
Hannah will be retired when her current litter is weaned and be available for adoption!  If interested please contact us.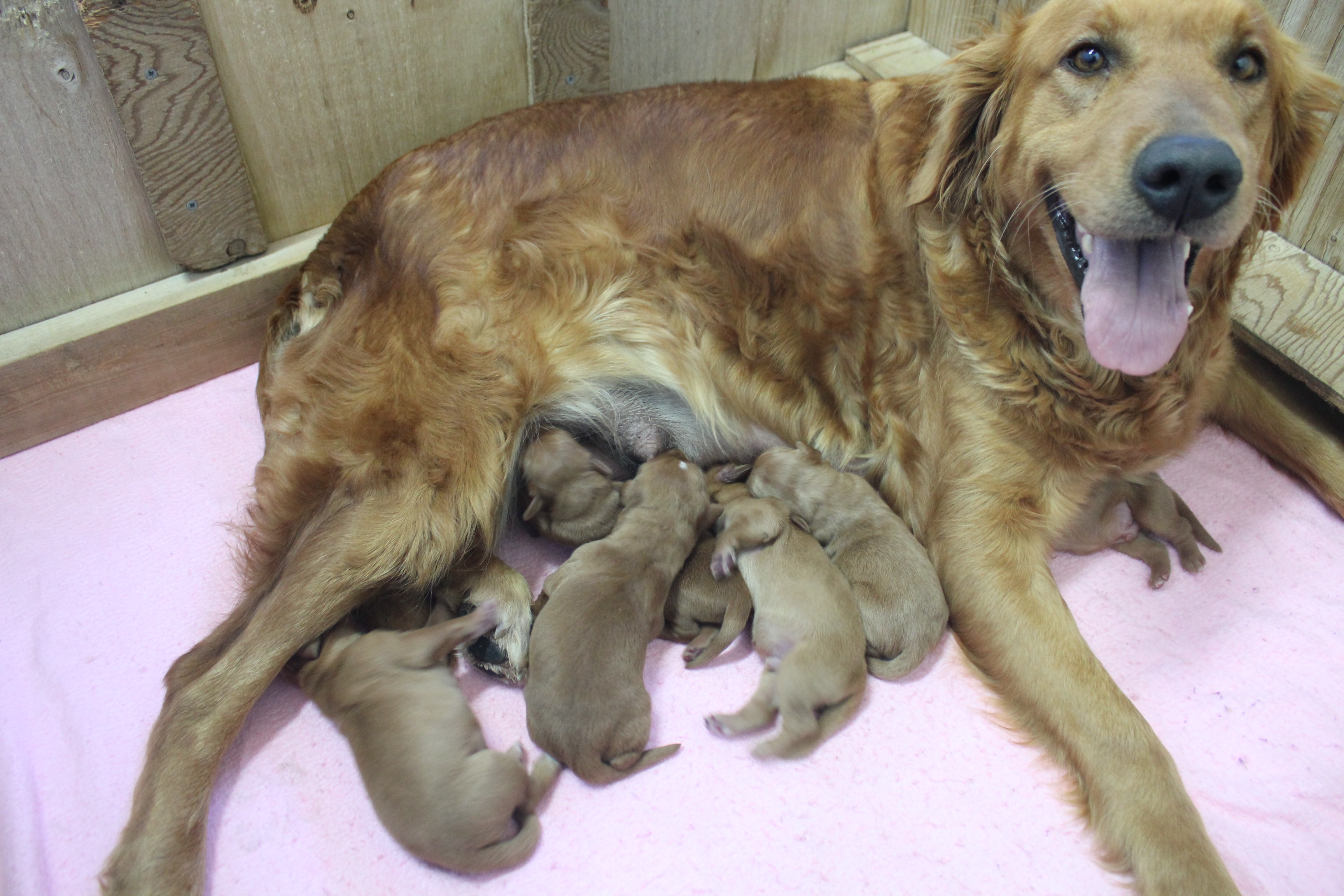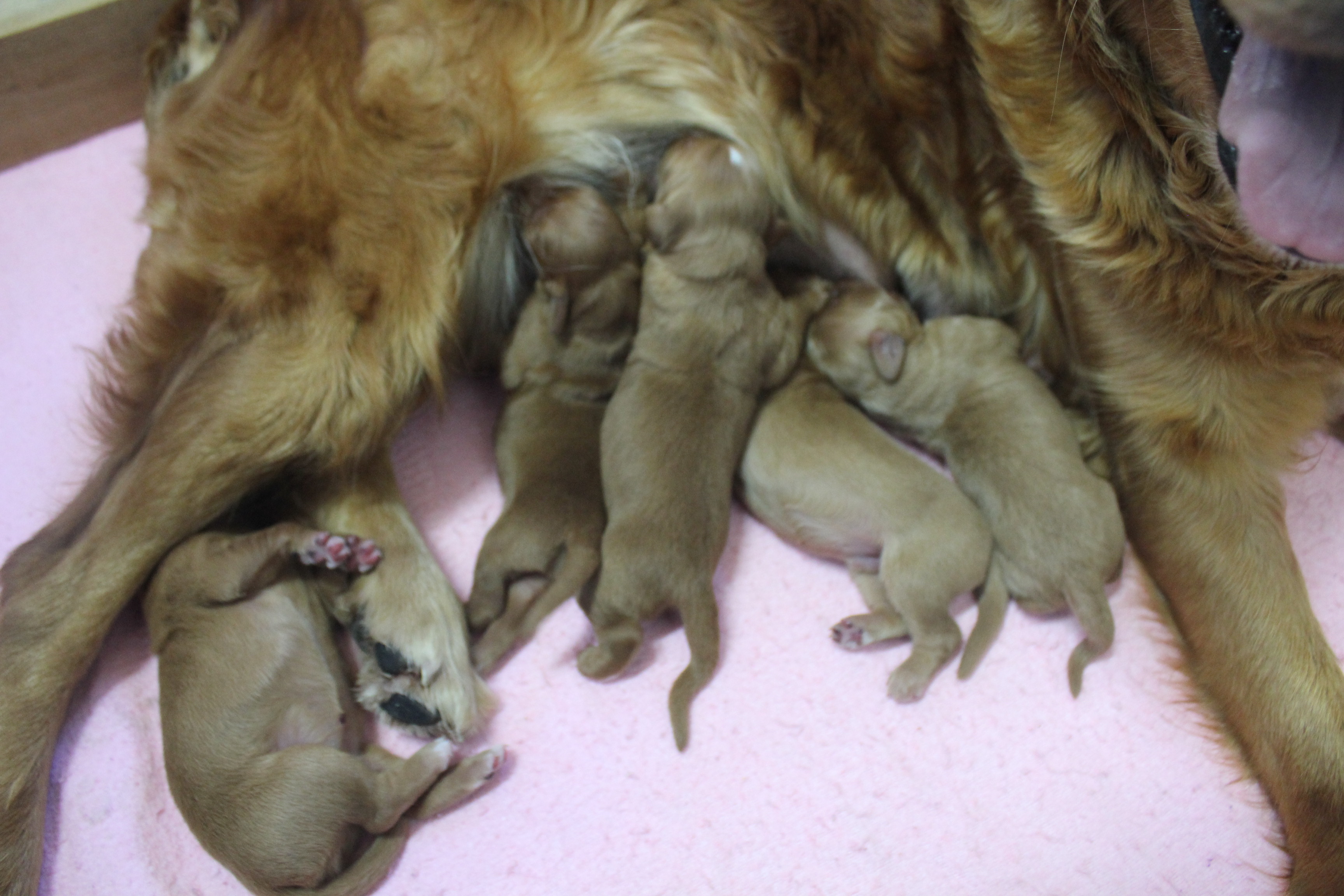 PUPPY PRICE for AKC Limited $1500.00 & AKC Full Reg. $2000.00
Click on the link below to see the puppies pedigree!
These pups will make great family friends as well as upland & waterfowl, they will go anyway you want them to with proper training, A TRAINED DOG IS A HAPPY DOG! Hannah loves the water and is a powerful swimmer, she has a great nose to find the downed bird and will retrieve forever. She loves people and has the typical golden retriever personality.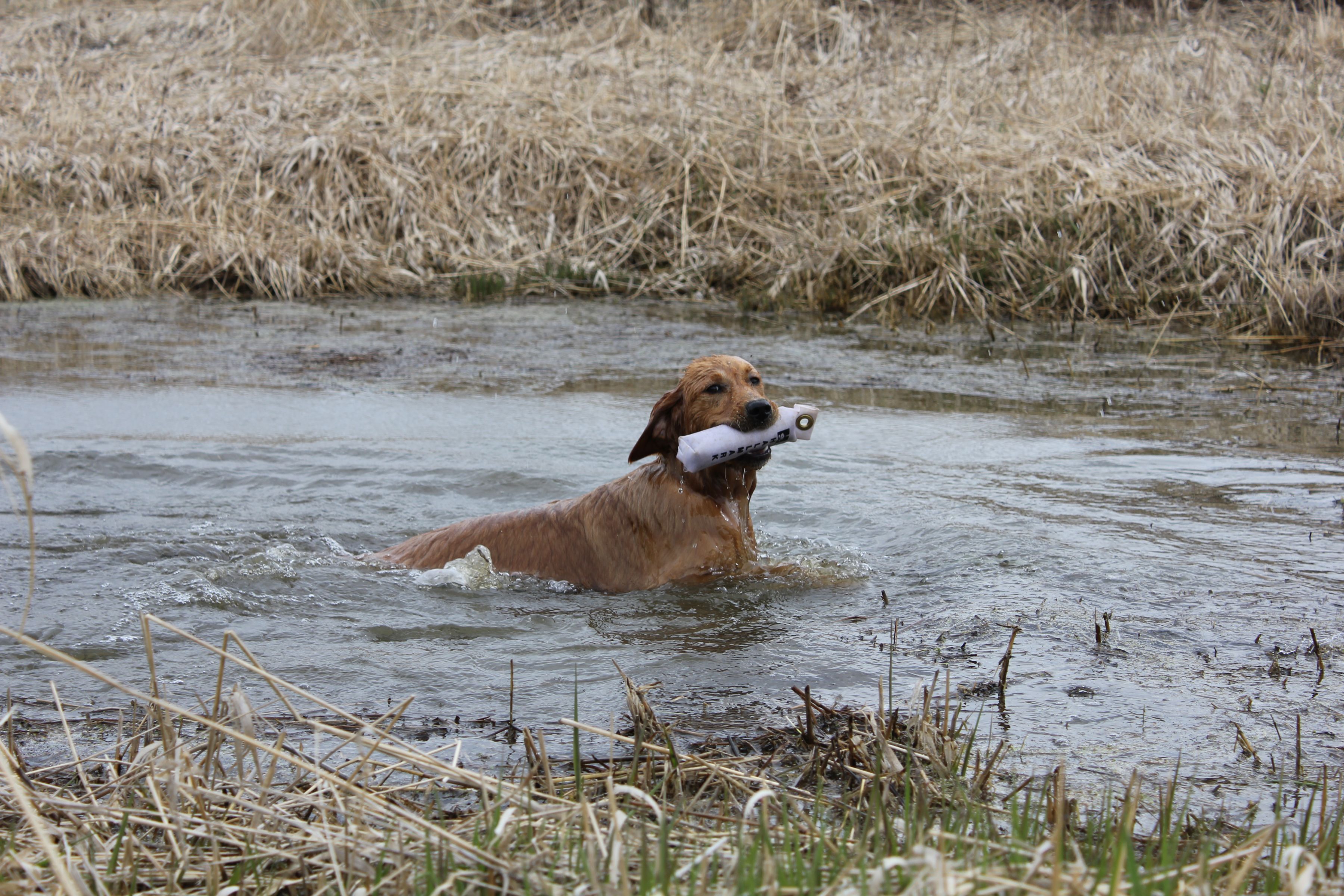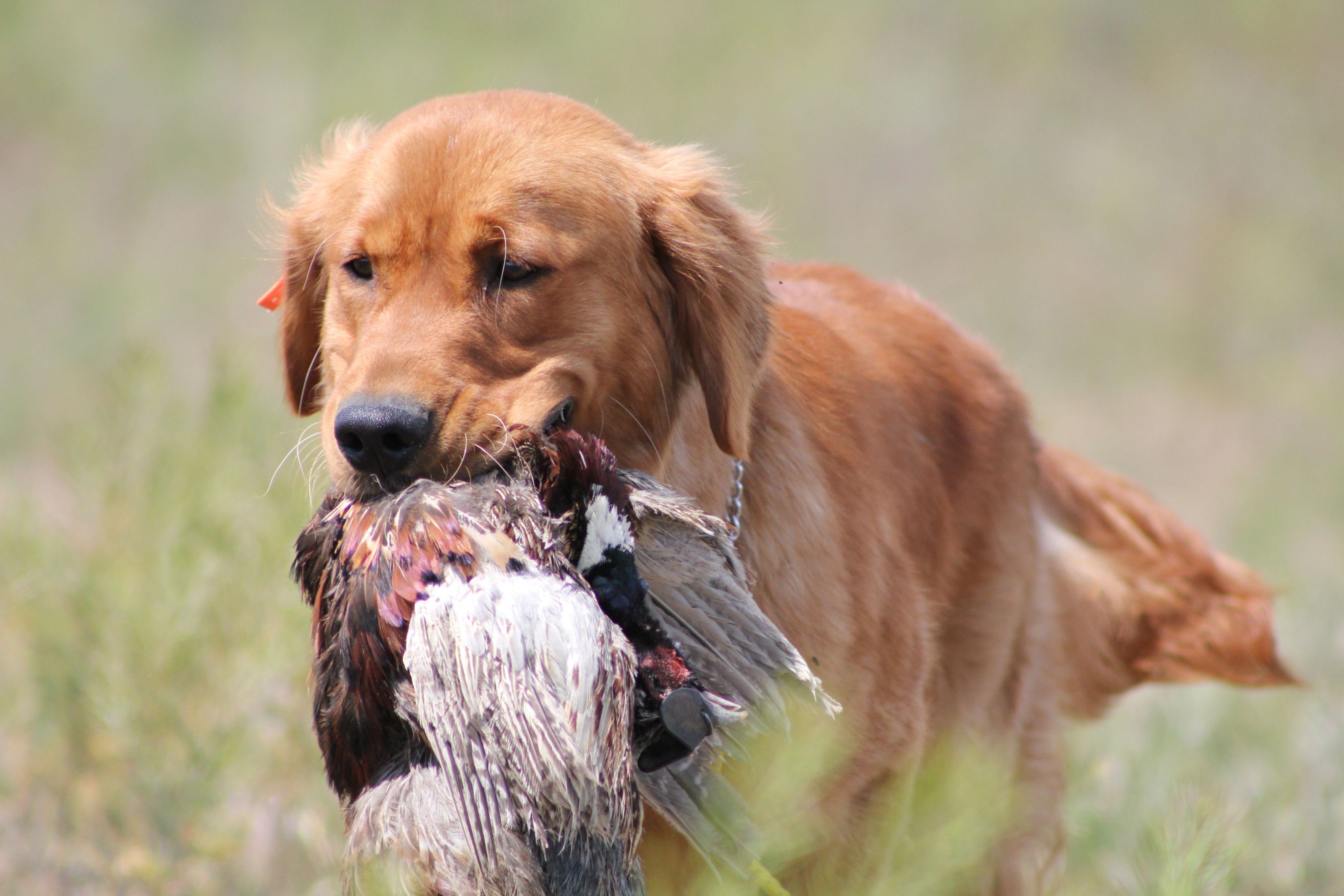 Rowdy, he has a broad beautiful head, beautiful field coat and is very muscular. He loves to please, very talented & intelligent, he has been very easy to train, loves the field and hunting. His pups are proving to be very trainable, great family dogs as well as hunters.
Get on the list for your new family friend!