Baylie & Bullets litter DOB 12/21/17
5 males & 3 females!
Ready to go home 2/8/18
2 Males & 2 Females still available!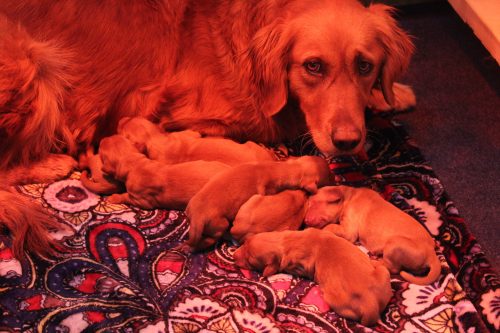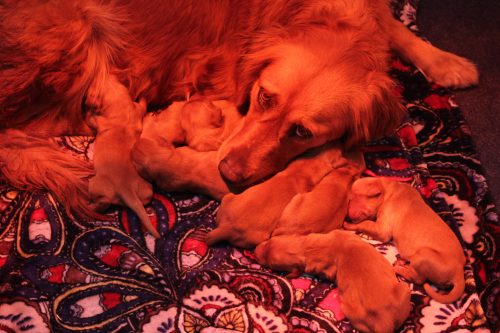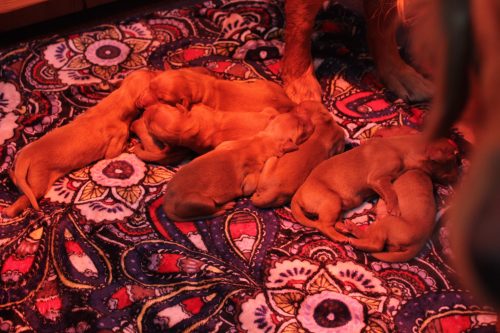 1 week old!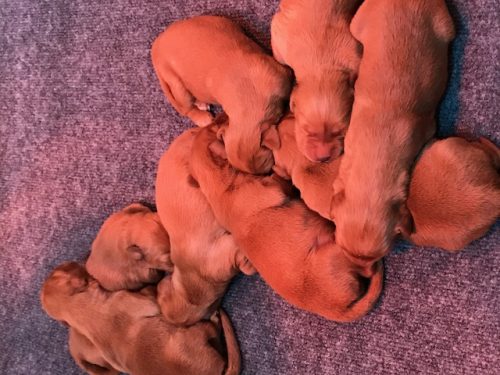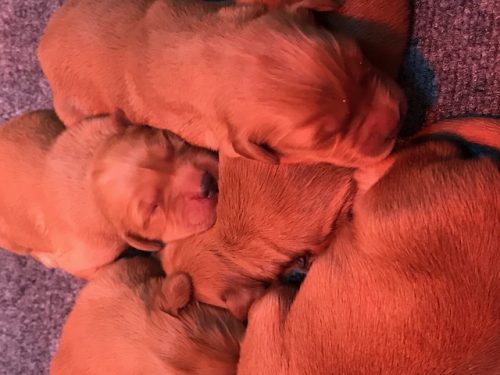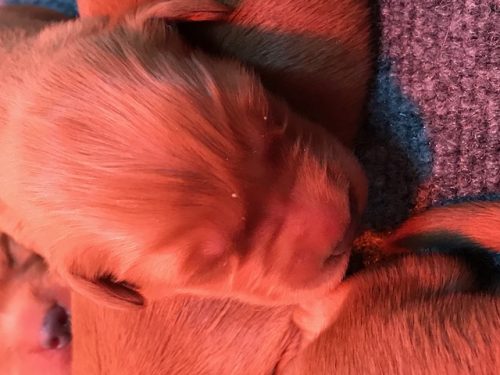 2 weeks old! The 5 boys.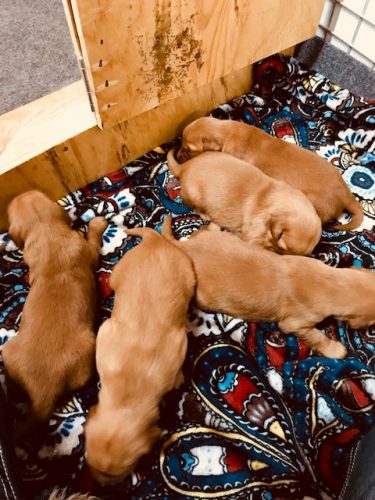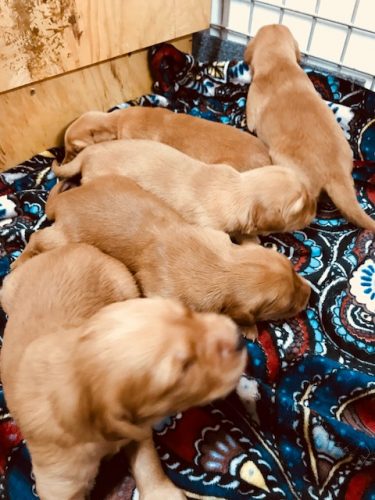 The 3 girls.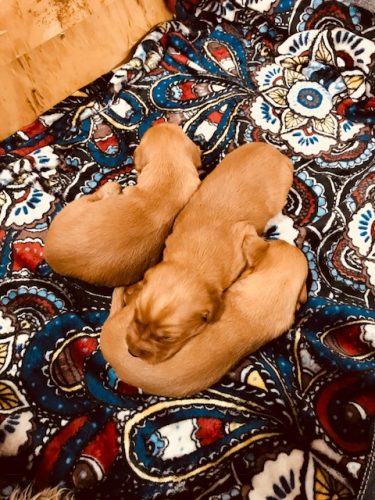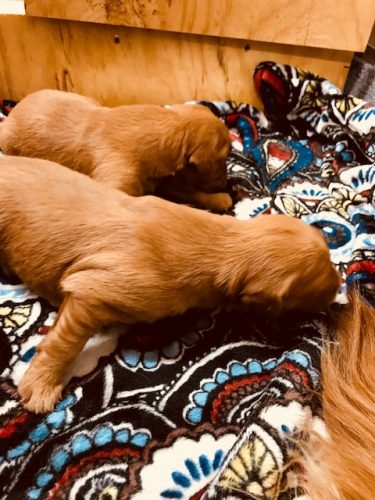 3 weeks old!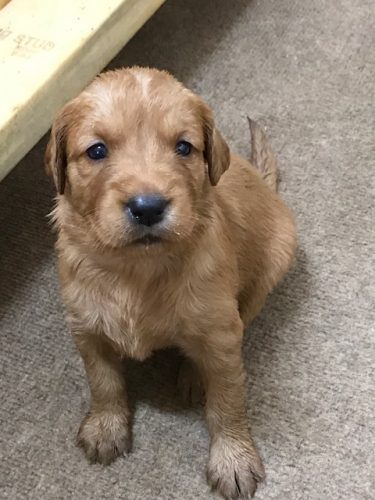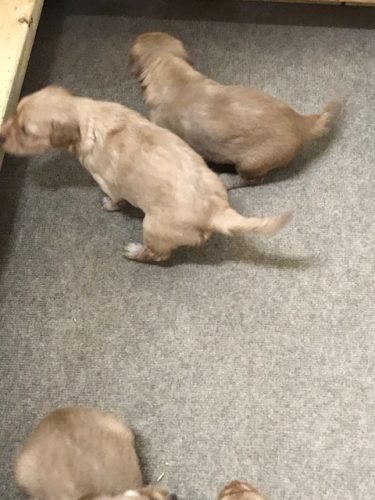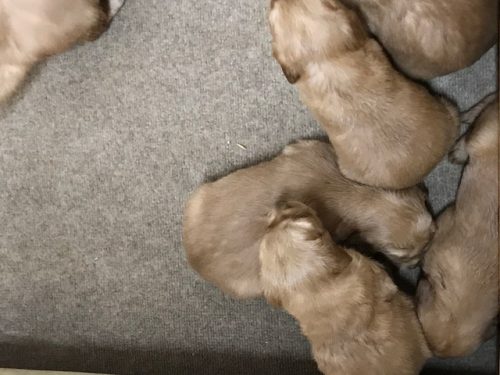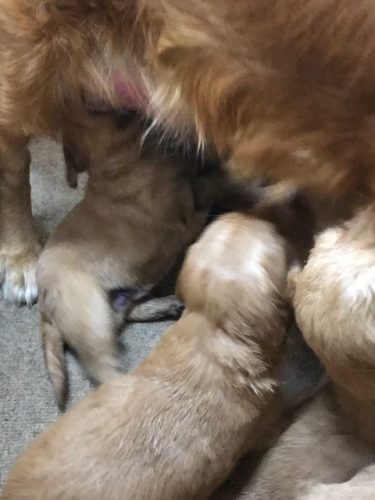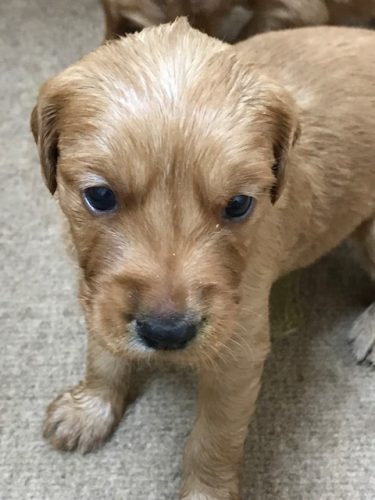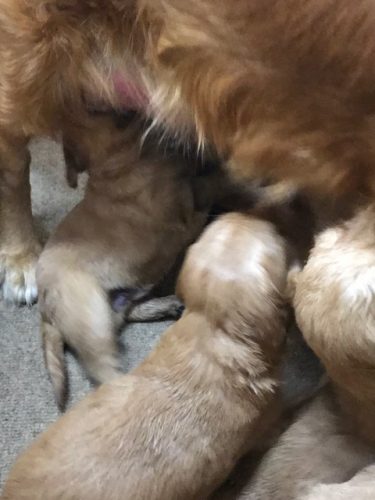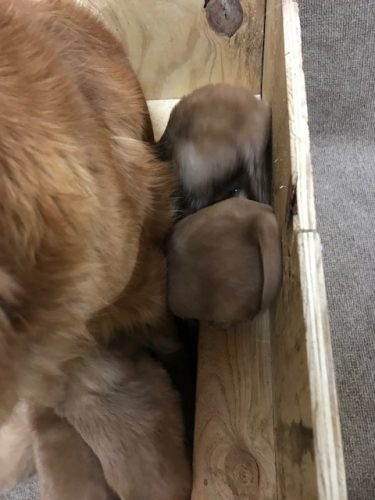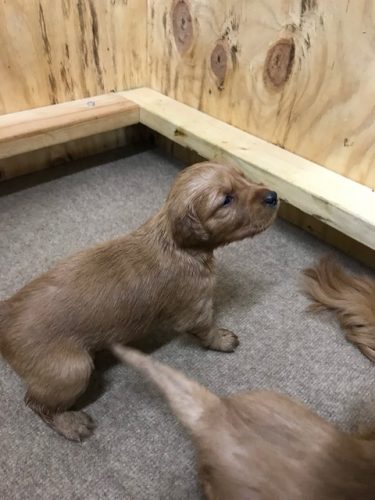 This is a nicely bred litter and these pups will go anyway you want them to.  They will make great family dogs as well as hunters.  Puppy Price is $1500.00 for AKC Limited and $2000.00 for AKC Full Registration. Baylie is a nice balanced and very focused female, she has great pray drive and loves the water retrieves as well. She weights approx. 55 lbs,  she is fast and loves to stay busy and learns very quickly.  She comes from great field lines that include TNT's Stanley Steamer, Cedarpond's R.V., Emberain Rugby and many more.  Her offspring will be highly intelligent and very trainable dogs.
 "Bullet" is our newest upcoming male. He has been in training in Wisconsin with Gary Hansen of Camo Hills Dog Camp. "Bullet" received his AKC Junior Hunter Title in May of 2016 and started his transition training for Senior Hunter Title with one pass before the season ended. He is a very handsome young male with a beautiful field hair coat that has the feathering on his tail, legs, chest and belly that is a medium to dark gold. He has tons of drive and is loving the game. He is a pleasure to work with and loves going to work everyday. He has a very loving personality and wants to please. He is a very talented and focused young male with a great future ahead of him as a sire and field competitor and he will also be a hunting dog as well as a family best friend. We can't wait to see his first offspring in the spring/summer of 2017. Watch for this young dog and his babies!
Click on the link below to see the puppies pedigree!
                                                            https://www.k9data.com/pedigree.asp?ID=861194
                                                     Baylie!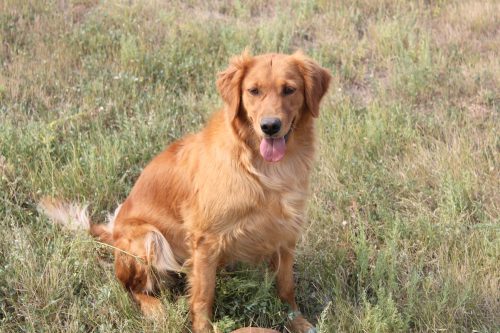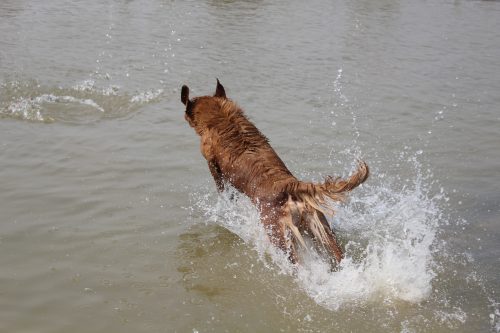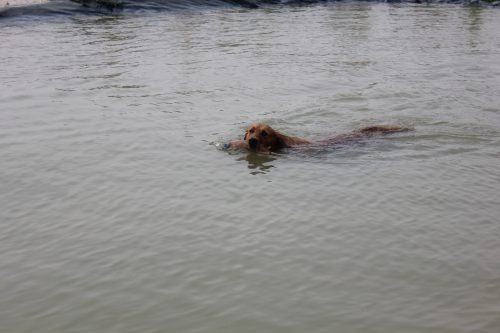 Bullet!